We buy, and loan against, most items of value at Cash Converters
Sell to us for cash! From watches, to phones, to jewellery, to TVs and most things in between.
If you don't want to part with your goods forever, then use our pawnbroking or buyback service (where you can sell us your items and purchase them back later for a small fee).
Visit your local store and we'll value your item and give you a fair price based on its age and condition and you'll get your money straight away.
How to get instant cash for your unwanted items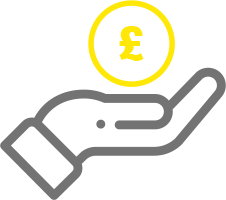 Sell
Did you know we have an average of 42 unused items of value just sitting around the home? Instead of throwing them, here at Cash Converters we may buy them for cash. That's potentially 1000s of pounds you could have access to in an instant.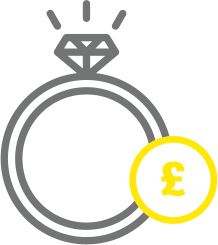 Borrow
We are the UK's leading Pawnbroker. Simply bring in your item for a valuation. We keep the item safe for you and lend you money against it over a six-month period. When your preferred time is up, you simply pay back the loan and interest and we return your valuables.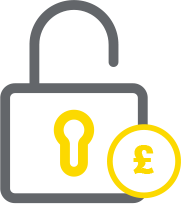 Buy back later
Want additional cash but don't want to give up you item for good? Simply pop into your local store and sell them for instant cash. We'll store them securely for 28 days, and if you want them back simply come into store and pay back the amount and the administration fee.
Our store has knowledgable and friendly staff who will attend to your every need.
Swindon
34/35 Commercial Road,
Swindon, SN1 5NS
01793 541300
Mon – Fri: 09:30 – 17:30
Sat: 09:30 – 17:00
Sun: 11:00 – 16:00
Here's what you will need
You must be over 18 years of age.
You'll need to bring a minimum of two recent documents, one to confirm identity, such as a passport, driving licence or correspondence from HMRC or DWP and another to confirm address, dated from within the last 3 months, such as a utility bill, council correspondence, etc. We need to check these before we can give you any cash for your item. Please click here for a list of acceptable ID documents. Your information, photo and history records will be entered onto our computer database.
We're responsible lenders and we want to make sure our customers are at the heart of everything we do to help find the right cash solution to make life possible.
We'll take a close look at the information and documents you provide us - including details of why you need the cash loan and how much you need to borrow. We do all this to ensure your cash loan is suitable and meets your specific needs to help you get on with your life.
You have the legal right to make early repayments – maybe weekly, monthly or at any time that suits you. You can pay off the whole loan early.
Warning: Late re-payment can cause serious money problems.
For help, go to moneyadviceservice.org.uk.
Representative APR 155.8%
Representative example: Amount of credit £100; duration of agreement 6 months; rate of interest 119.9% (fixed) p.a. Total amount payable: £159.94 in one instalment.
Cash Converters (UK) Limited is a credit broker and not a lender, acting for franchisees and stores trading as Cash Converters.
A pawnbroking loan is a fixed term loan agreement secured on the items you pledge.
Minimum age 18 and proof of ID and address required. Subject to status and affordability. Failure to keep up with payments may result in the loss of your goods. Further terms and conditions apply, ask in-store or see online for more details. Support Centre:
Innovation House, Aston Lane South, Preston Brook, Cheshire, WA7 3FY.