Make your money go further with Cash Converters.
Spread the cost of your purchase over 6 easy instalments.
Always wanted to pick up a new hobby, or maybe get ahead of your DIY projects - even just a treat for yourself? Why not use our layby service, where you can reserve your item in-store and pay for it up to 6 easy instalments.
From phones to TVs, consoles to tools, watches and much more, get big brands for less today!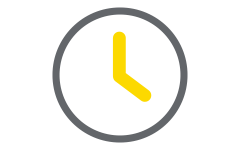 No Interest
We won't charge you any interest while you make your payments.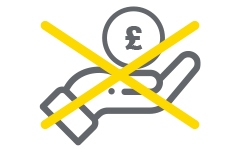 No Additional Cost
There is no additional cost for spreading out the payments.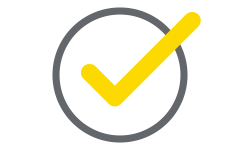 No Credit Checks
Anyone can layby as we don't do credit checks.
We have stores across the South of England, with knowledgeable and friendly staff who will attend to your every need. Choose your local store from the list below and simply pop in and see us!
Eastleigh
25 Leigh Road,
Eastleigh, SO50 9FF
02380 612040
Mon-Fri: 09.00 - 17.00
Sat: 09.00 - 17.00
Sun: Closed
Reading
33 Friar Street,
Reading, RG1 1DX
0118 950 5577
Mon - Tues: 09.15 - 17.15
Wed: Closed
Thurs - Fri : 09.15-17.15
Sat: 09.15 - 17.15
Sun: Closed
Salisbury
21 Catherine Street,
Salisbury, SP1 2DQ
01722 320400
Mon - Fri: 09.00 - 17.00
Sat: 09.00 - 17.00
Sun: Closed
Southampton (Bitterne)
395 Bitterne Road,
Bitterne, SO18 5RR
02380 436 331
Mon - Fri: 09.00 - 17.00
Sat: 09.00 - 17.00
Sun Closed
Southampton (Shirley)
378-380 Shirley Road,
Shirley, SO15 3HY
02380 528222
Mon - Fri: 09.00 - 17.00
Sat: 09.00 - 17.00
Sun: Closed
Here's what you'll need for layby
* Minimum age 18. Minimum 20% deposit required. Up to 6 further payments across a 12 week period. Item cannot be redeemed until full payment has been made. Your goods will be forfeited if you fail to pay the full balance. Cancellation fee for failure to repay in full is 10% of the full retail value of the goods.