Do you have some unwanted, old or broken jewellery that you no longer wear?
Maybe a tangled gold necklace that you just never got round to fixing? Or a ring that no longer fits or you no longer want?
We buy all gold – turning your unwanted gold and jewellery into instant cash is quick and easy.
We provide a simple, safe and secure way to sell your gold for cash.
Simply bring your unwanted items into store and we'll give you an instant valuation there and then.
And gold prices are currently running high so now is the perfect time to turn your gold into cash!
Looking to raise some funds but not give up your item for good? We will loan against most items of value.
Cash Converters are the UK's leading, award-winning Pawnbrokers. From gold to diamonds, from watches to jewellery we loan against almost all items of value.
Bring your item into store and our expert Pawnbroking team will assess the value of your goods and make an offer to you there and then where possible.
We provide a simple, safe, and secure way to sell for cash or to loan against your item.
Find your nearest local store below.
Instant Cash for Your Gold in 3 Easy Steps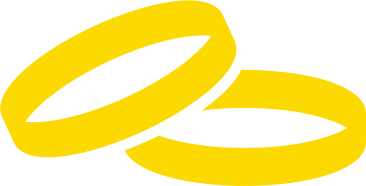 Step 1
Simply bring your unwanted gold into store by visiting your nearest store below.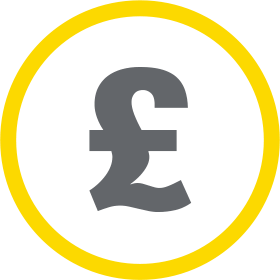 Step 2
We'll provide you with a valuation – we think you'll be pleasantly surprised by what your items will be worth!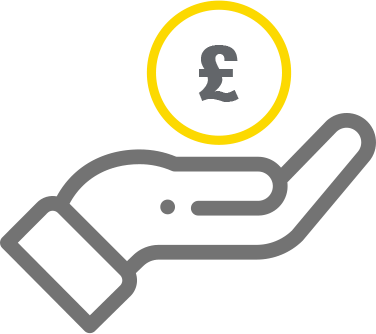 Step 3
If you're happy with your valuation and offer, we'll buy your gold from you, or loan against it, there and then and give you instant cash.
We have stores across the UK, with knowledgeable and friendly staff who will attend to your every need. Choose your local store from the list below and simply pop in and see us!
Burton Upon Trent
199 Station Street,
Burton-Upon-Trent, DE14 1AN
01283 563 590
Monday to Saturday: 09.30 – 17.30
Sunday: 11.00 – 16.00
Levenshulme
823 Stockport Road,
Levenshulme, M19 3PN
0161 257 2611
Monday to Saturday: 10.00 – 18.00
Sunday: 11.00 – 16.00
Stockport
2 Princes Street,
Stockport, SK1 1SE
0161 477 0776
Monday to Tuesday: 09.30 – 17.30
Wednesday: 10.00 – 17.30
Thursday to Saturday: 09.30 – 17.30
Sunday: 10.30 – 16.00
Byker
161-163 Shields Road,
Newcastle, NE6 1DP
0191 265 6123
Monday to Saturday: 10.00 – 17.30
Sunday: 10.00 – 16.00
Consett
Unit 2, 6 Church Street,
Consett DH8 5QA
01207 581 514
Monday to Saturday: 10.00am – 17.30
Sunday: 10.00 – 16.00
Jarrow
11-17 Viking Arcade,
Jarrow, NE32 3LP
0191 489 1111
Monday to Saturday: 10.00 – 17.30
Sunday: 10.00 – 16.00
Newcastle Upon Tyne
82-86 Clayton Street,
Newcastle Upon Tyne, NE1 5PG
0191 230 1677
Monday to Saturday: 10.00 – 17.30
Sunday: 10.00 – 16.00
Glasgow (Duke Street)
445 Duke Street,
Glasgow, G31 1RD
0141 551 9099
Monday to Saturday: 10.00 – 17.00
Sunday: Closed
Glasgow (Renfield Street)
74 Renfield Street, Glasgow, G2 1NQ
T: 0141 332 6070
Monday to Saturday: 09.30 – 17.30
Sunday: Closed
Here's what you will need
You must be over 18 years of age.
You'll need to bring a minimum of two recent documents, one to confirm identity, such as a passport, driving licence or correspondence from HMRC or DWP and another to confirm address, dated from within the last 3 months, such as a utility bill, council correspondence, etc. We need to check these before we can give you any cash for your item. Please click here for a list of acceptable ID documents. Your information, photo and history records will be entered onto our computer database.
We're responsible lenders and we want to make sure our customers are at the heart of everything we do to help find the right cash solution to make life possible.
We'll take a close look at the information and documents you provide us - including details of why you need the cash loan and how much you need to borrow. We do all this to ensure your cash loan is suitable and meets your specific needs to help you get on with your life.
You have the legal right to make early repayments – maybe weekly, monthly or at any time that suits you. You can pay off the whole loan early.
Warning: Late re-payment can cause serious money problems.
For help, go to moneyadviceservice.org.uk.
Representative APR 155.8%
Representative example: Amount of credit £100; duration of agreement 6 months; rate of interest 119.9% (fixed) p.a. Total amount payable: £159.94 in one instalment.
Cash Converters (UK) Limited is a credit broker and not a lender, acting for franchisees and stores trading as Cash Converters.
A pawnbroking loan is a fixed term loan agreement secured on the items you pledge.
Minimum age 18 and proof of ID and address required. Subject to status and affordability. Failure to keep up with payments may result in the loss of your goods. Further terms and conditions apply, ask in-store or see online for more details. Support Centre:
Innovation House, Aston Lane South, Preston Brook, Cheshire, WA7 3FY.