Get the best of both worlds with our buyback service!
Looking for some extra money? We buy most items of value with the option for you to buy them back later.
Simply bring your goods in-store for an instant valuation and get instant money for them - you never know how much they could be worth!
Don't want to part with them forever? Why not utilise our buyback service, where you can still get money for your goods, but with the option to buy them back within 28 days for a pre-agreed price and small admin fee.*
How to get instant money for your unwanted goods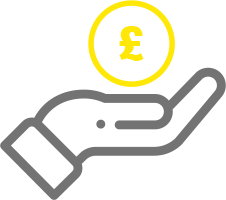 Sell
Did you know we have an average of 42 unused items of value just sitting around the home? Instead of throwing them, here at Cash Converters we may buy them from you.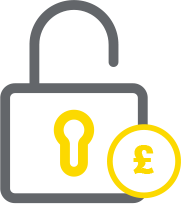 Buy back later
Don't want to give up you item for good? Simply pop into your local store and sell them today. We'll store them securely for 28 days, and if you want them back simply come into store and pay back the amount and the administration fee.
Stockport
2 Princes Street,
Stockport, SK1 1SE
0161 477 0776
Monday to Tuesday: 09.30 – 17.30
Wednesday: 10.00 – 17.30
Thursday to Saturday: 09.30 – 17.30
Sunday: 10.30 – 16.00
Here's what you will need
You must be over 18 years of age.
You'll need to bring a minimum of two recent documents, one to confirm identity, such as a passport, driving licence or correspondence from HMRC or DWP and another to confirm address, dated from within the last 3 months, such as a utility bill, council correspondence, etc. We need to check these before we can give you any cash for your item. Please click here for a list of acceptable ID documents. Your information, photo and history records will be entered onto our computer database.
We're responsible lenders and we want to make sure our customers are at the heart of everything we do to help find the right cash solution to make life possible.
*Warning - Failure to re-purchase your item within the 28 days will result in the item being sold by the Company trading as Cash Converters. Minimum age 18 and proof of ID and address required. Option fee applies, guaranteed 28 day BuyBack.
BuyBack is only available on successfully tested items. Stores trading as Cash Converters will test and check all items against the National Police Database.
Images used for illustration purposes only.
Cash Converters (UK) Limited is authorised and regulated by the Financial Conduct Authority and is a broker for stores trading as Cash Converters and not a lender. Firm Reference Number 656489. See in store or online for further Terms & Conditions.